Your rights attorneys at the Consumer Rights Protection Center have extensive experience, the legal knowledge to support your claim, and will treat you like an individual. From providing a thorough analysis of your vehicle's repair history to maintaining constant communication with you concerning any changes in your vehicle's condition, including the practice of returning calls and email within 24 hours, your claim will be diligently resolved by an experienced attorney who takes the time to listen to your specific concerns in order to maximize your recovery.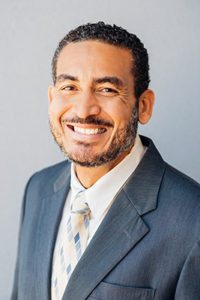 LUIS F. RAMIREZ
Founder; Washington Counsel
Luis F. Ramirez is the founder of Consumer Rights Protection Center. Mr. Ramirez has successfully resolved hundreds of claims with motor vehicle manufacturers and dealerships. Mr. Ramirez is an experienced litigator who has reliably defeated vehicle manufacturers in court; he continues to aggressively pursue such claims when necessary. He also understands that for both consumers and defendants settlement may often be preferable to litigating through trial. By successfully prosecuting claims with integrity and legal skill, Mr. Ramirez has developed diplomatic and respectful adversarial relationships with the representatives of motor vehicles manufacturers and dealerships over the years. Ultimately, these relationships benefit consumers by aiding in the amicable and successful resolution of their legal claims.
EDUCATION & COURT ADMISSIONS
Mr. Ramirez graduated Magna Cum Laude from the Arizona State University College of Law, where he completed his legal studies in the top 10% of his class. Mr. Ramirez also holds a Master's Degree from Arizona State University in Spanish Literature and a Bachelor's degree in Spanish from Rutgers University. Mr. Ramirez is licensed in Washington, Oregon, California, Colorado, Arizona (State and Federal Bars), and The Ninth Circuit Court of Appeals. Mr. Ramirez started his legal career in 2003 representing companies in commercial disputes. In the course of these duties, Mr. Ramirez expanded on his excellent legal writing, communication, and analytical skills; and sharpened his insight into the strategies used by companies to defend against claims individuals. Mr. Ramirez uses those same skills and insight to protect and enforce the rights of consumers.
Tel: 206-596-2399
lramirez@rlawcenter.com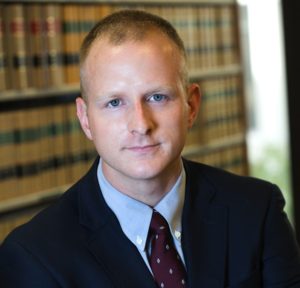 BENJAMIN T. YBARRA
Oregon Counsel
Mr. Ybarra graduated from Gonzaga University School of Law in 2012. He became a member of the Oregon State Bar in 2012 and has been admitted to practice in the U.S. District Court, District of Oregon. His resume includes experience with the Multnomah County Circuit Court, Oregon Law Center, and judicial clerkships.
Mr. Ybarra assists the Firm as needed in Lemon Law and warranty litigation cases.  Mr. Ybarra also works on non-Lemon Law civil matters; for such other civil matters he can be contacted at https://www.benjaminybarralaw.com.  Mr. Ybarra clearly explains complex areas of law so his clients will always make an informed decision. This furthers his ultimate purpose in practicing law: helping people. Benjamin is conscientious and works toward achieving his clients' best interests. Big or small, he will take on anyone causing harm to you, your family, or your business.
Mr. Ybarra earned his commission in the U.S. Army and currently serves as a First Lieutenant in the Oregon Army National Guard. He currently lives in Sandy with his wife of 6 years, Nicole.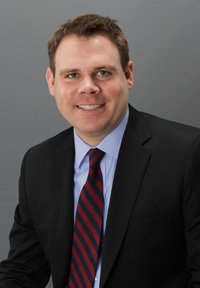 CRAIG DRUMMOND
Nevada Counsel
Craig W. Drummond is an experienced Nevada Trial Attorney who has tried over 25 jury trials and over 60 bench trials.
Craig received his undergraduate and law degrees from Drake University. After law school, he served on active duty as a Captain and Lawyer in the U.S. Army JAG Corps. Craig represented the United States as a Federal Military Prosecutor and was later selected as a Trial Defense Counsel defending service members charged with crimes.
Craig is a decorated veteran for service in Iraq and, after being Honorably discharged from the Army, he worked as Trial Attorney with a local Las Vegas law firm where he gained extensive experience in personal injury and civil litigation cases, including numerous mediations, arbitrations, settlement conferences, short-trials, and District Court jury trials.
Craig is admitted to practice in Nevada (State and Federal Courts), Missouri, Ninth Circuit Court of Appeals, United States Supreme Court, U.S. Military Courts, Article 27(b), UCMJ, and U.S. Department of Veterans Affairs, Accredited Counsel.